Networx SA ICT Solutions (PTY) Ltd is a company that caters for all your information and communication technology needs. Our pride is noticeable in our work and we have at least 17 years experience in the information technology sector. We define and differentiate ourselves from our competitors by putting our customers first, rendering superior service and sell exceptional tailor made products to our customer base.
We are proud to say that most of our clients we have is word of mouth referrals and this is testimonial to the quality of our service we produce. All of our hosting packages includes dedicated support and you can rest assure that we are here for you for the long run. Packages are developed with the South Africa economy in mind and structured to suite most business's from small to large entities.
Hosting and web design is our primary function, but we also have the capacity to setup your home or office network also backed up with an online store where you can find all the equipment you need. Feel free to visit our Site: https://www.networxsa.com and shop safe and securely with our integrated payment gateways – Payfast and Paypal

Fastpulse Trading 131 (PTY) Ltd is a freight service company incorporating a secondary procurement function. The company was established in 2000 by Michael Nelson after identifying the need to provide airfreight options flexible enough to address individual as well as corporate requirements. In November 2004 Fastpulse Trading was professionally made over when John Evans joined as Director of Operations. The company now enjoys direction by a recognized leader in the freight industry whose 20+ years of related experience anchors the growth now being realized.
The purpose of Fastpulse Trading 131 (PTY) Ltd is to ensure the provision of value adding service that continually evolves for the better. The company will combine the elements of dedicated service excellence with the dynamics of client expectation to produce a service product that constantly strives to improve on its best.
Fastpulse Trading 131 (PTY) Ltd is your clearing agent of choice for all road, air and sea freight. Whether you require packaging, storage, want to sent personal effects, live animals, human remains, dangerous goods or import or export goods, we have the solution. No matter how big or small, we streamline the process to suite your needs.
We have built a strong network over the years with our partners and by doing so we can negotiate the best possible rates for your local cartage and road freight. We have a hands on approach and correspond with our clients telephonically and via email on the progress of your shipments.
If you are looking to move large volumes, sea freight may be the more cost effective route.

LUD Logistics (Pty) Ltd was established in June 2006. LUD Logistics is a global logistics provider with international expertise in various countries, which form part of our worldwide network.
We specialize in Cross border road freight, our trained staff will handle any RIT (removal in transit) or RIB (removal in bond) shipments for various destinations which can be flown or sent on a bonded vehicle which is covered under LUD's road bond.
Logistical Service Solutions
Door to door delivery
Local and national cartage
Specialized transport or equipment movement
Warehousing
Customs clearance and forwarding
Bonded Transshipments
Airfreight import and export
Sea freight import and export
Charter services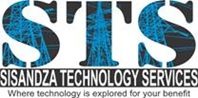 Sisanda Technology Services are a multi-source project service provider, offering solutions for individual customer needs. The above is archivable because of our dedicated and enthusiastic team of engineers, technicians, and administrative support staff who are drawn mainly from the mining and factory industries. Our membership consists of dedicated individuals who strive for success in all projects they take. The company holds its values and integrity when it comes to business ethics. Our accredited BBBEE and CIDB statuses are level 1 and 1 respectively.
Company Experience
Its members consist of dedicated individuals who strive for success in all projects they take. STS team shares over 25 years in maintenance, testing, and commissioning of protection, substation automation, factory and site acceptance, annual maintenance. secondary and primary plant designs, fault recordings, and analysis, settings applications, reviews, and grading, system analyses, panel wiring and installations, bus-bar, cable testing.
Our Vision
We are committed to quality service, meeting and exceeding the needs of those who count on our availability and skills. We treat each and every customer as if our world revolves around them because it does!! We are committed to working together to build a better and safer electrical infrastructure with less impact on environmental health.